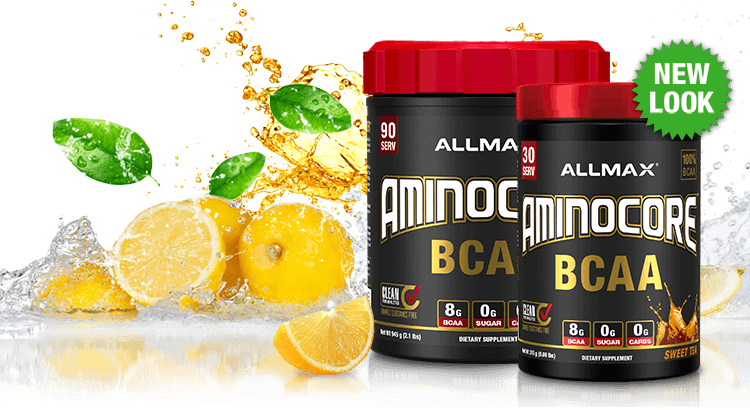 DOMINANT MUSCLE BUILDER
AMINOCORE delivers 8.18g of BCAA in a 9:6:5 ratio clinically proven to provide an increase in activation of muscle growth signals!* The purest, free-form source of BCAA, AMINOCORE has no added fillers or non-BCAA amino. AMINOCORE's 9:6:5 BCAAs are 100% pure prior to flavoring.
STIMULATES MUSCLE GROWTH*
NO FILLERS, ZERO NON-BCAA AMINO, SUGAR-FREE
HIGHLY BIOAVAILABLE B-VITAMINS
ABSOLUTELY INCREDIBLE TASTE!
Typical 2:1:1 sources contain impurities resulting in cloudiness, oily foam, sediment, and the worst – a harsh bitter taste! AMINOCORE is the cleanest, purest, best-tasting BCAA supplement money can buy!

THE SCIENCE OF MUSCLE GROWTH

AMINOCORE 9:6:5 BCAA ratio is clinically proven to increase the activation of muscle growth signals. Scientific studies have identified mTor-p70S6K as the trigger directly responsible for extreme muscle growth. Supplementing with BCAA has been shown to activate increased mTor-p70S6K cellular signaling responsible for muscle growth. The result: you build and retain more hard-earned lean muscle and maintain a higher metabolism.*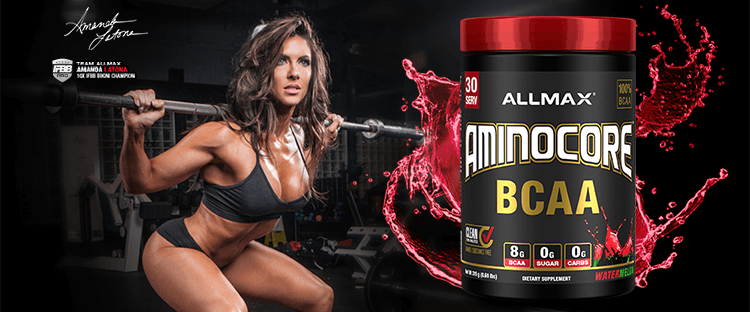 0g 

Sugar
8g 

BCAAs
0g 

Carbs
WHY USE BRANCHED-CHAIN AMINO ACIDS (BCAA)?
Supplementation is crucial for athletes seeking to build muscle. BCAA are the primary building blocks for muscle growth, reduced muscle breakdown, and facilitation of fat loss. Unlike other amino acids, BCAA amino – leucine, valine, and isoleucine – cannot be produced by the body, so must be provided through diet or supplementation. AMINOCORE feeds your muscles during diet and exercise to dramatically decrease muscle loss. Additional B-Vitamins further assists in enhancing metabolic power and improving energy levels.*